Fernando Alonso believes Formula 1 will be back to normality for him in 2018 when Renault powers McLaren rather than Honda.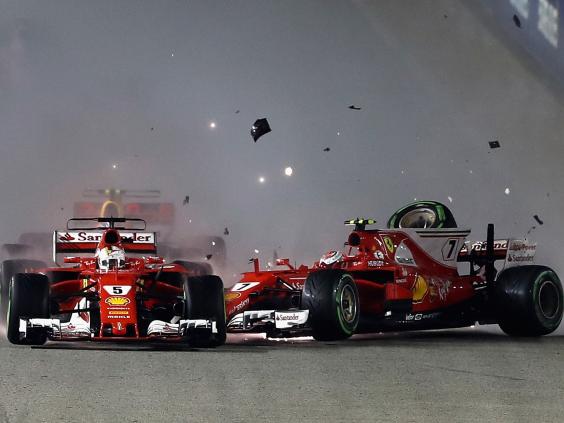 The end of Honda's unsuccessful partnership with McLaren was finally announced ahead of the Singapore Grand Prix, with the team switching to Renaults in a three-year deal.
Asked how it would feel if he was able to return to frontrunner status with McLaren-Renault, Alonso replied, "Normality! But I think it is just looking too much ahead, because I don't know even what I will do next year."
"But the aim is, as I always said, to be on the podium and fight for victories."
Alonso has not yet confirmed that he will be remaining with McLaren, but it is understood that a new contract is just a formality.
When asked why he was still waiting to sort out the deal, Alonso revealed that there were already too many announcements in Singapore and he had preferred to focus entirely on a race that represented one of the few chances remaining to score good points.
He hinted that a visit to the factory in Woking this week would be the perfect time to get things finalized.
Alonso retired from the Singapore GP due to damage sustained when collected by Max Verstappen and Kimi Raikkonen in the start line accident.
He was on target to emerge from the first corners second between Lewis Hamilton and Daniel Ricciardo prior to the impact.
Fernando Alonso is a Spanish Formula One racing driver and a double World Champion who is currently racing for McLaren – Honda. He is often regarded as one of the greatest Formula One drivers in the history of the sport. He took part in the 2017 Indianapolis 500.
Born in Oviedo, the capital of the autonomous region of Asturias, Alonso started in karting from the age of 3. He won three consecutive karting championships in Spain from 1994 to 1997, and he became world karting champion in 1996.