We all know the glamor associated with F1 racing, but there is a flip side to it as well – having to face traumatic accidents from which one might recover or not.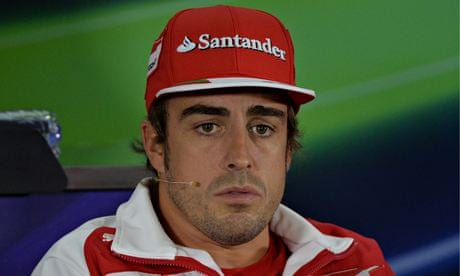 Fernando Alonso has been able to recover from such an accident for which his fans are thankful for. While accidents do shatter the confidence of most people, Fernando is not ready to hang up his driving gear as yet.
The upcoming weekend will see the Russian Grand Prix being held and the star of McLaren-Honda team states that he is ready to get back on the tracks, even in the same car for this race. He is recently recovered from a crash that took place in Australia. The accident was a scary one for all those who witnessed it. The rear of the vehicle he was driving, Esteban Gutierrez Haas VF-16 was clipped and Alonso went into several rolls in the accident scene. He had a collapsed lung as well as broken ribs after this accident. This accident kept him from competing in the Bahrain Grand Prix that followed. While most fans contemplated what would be his move next, they were relieved to hear that he had recovered from the accident and was again raring to go.
He first came back to the race track in China, though he was only given provisional clearance for such participation by the FIA. He tweeted and wanted to assure the fan world that he was feeling strong after the accident and was ready to be back in the cockpit. This is heartening to hear as McLaren-Honda needs to make progress that is quite far below the winning track. Fernando has definitely won his fans' hearts with his recovery and spirit for the game even after a near collision with death.